Self Care: complete Guide To Caring For Yourself.
Obviously I'm not a therapist or wellness expert, but I have boudoir clients who told me that they booked a boudoir session because they want to do something for themselves–as most of time, they all care about their spouse, their children and always put themselves the last…
Self-care is vitally important for your overall health and well-being, but unfortunately, it often gets neglected. The demands of work, family, and social obligations can quickly take their toll, leading to feelings of stress, anxiety, and fatigue.
To prevent this from happening, it's important to prioritize self-care and develop healthy habits that will help you stay centered and grounded.
Why it is important to take care of yourself?
It can be easy to get caught up in the day-to-day responsibilities of work and family life and forget to take care of yourself. However, it's essential to make time for yourself, especially if you want to succeed. Here are four reasons why you should take care of yourself.
Self-care is essential for several reasons. You're more productive and have more energy when you take care of yourself. You're also better able to handle stress and difficult situations.
Self-care is about taking the time to do what's best for you. That might mean taking a break, going for a walk, or spending time with friends and family. It could also mean taking care of your mental and physical health. Whatever it means for you, make sure you're doing something that makes you happy and relaxes you.
Suggestions for self care
There are many things to think about when it comes to taking care of yourself. From diet and exercise to getting enough sleep and managing stress, it can be tough to keep all of the puzzle pieces in place.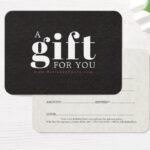 That's why it's essential to have a few essential tips that you can always fall back on. So here are a few suggestions to help you take care of yourself:
Make sure you're getting enough exercise.
Eat a healthy diet.
Make sure you're getting enough sleep.
Manage your stress levels.