What to wear for your professional headshot photoshoot?
When it comes to adult portrait or professional headshot photo sessions, most women get excited because the fun party begins; while most men not so and don't know what to wear even at the last minute.
Being an adult, you have to work and deal with clients, businessmen, partners, and other professional people. Of course, you cannot look dull and tired while meeting them. Other professional work, business meetings, and formal events also need you to look sharp and handsome. There are several trendy, classy, and chic options for menswear. We have listed our top five tips for men to look sharp for your portrait or your professional headshots.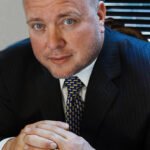 So, without any further ado, let's dig into the details of these tips and tricks:
1.     Choose the right fit for your body
Well-fitted suits and outfits play the most important role for men to look sharp and handsome. You have to make sure that your clothes are neither too loose nor too tight. If somehow they are big or small than the required ones, they will ruin the whole look.
Nowadays, there is a wide range of sizes that fit most men out there. But still, if you do not find the right size in the market, you can get connected with a tailor. They will help you stitch customized suits according to your perfect fit.
2.     Go for classic styles and neutral colors
Classic styles never go out of style or fashion. Instead of jumping on the bandwagon of trying on crazy and the latest trends, you should always prefer classic styles. Basic menswear like dark blue jeans, black jeans, dress shirts, buttoned-up shirts, leather jackets, overcoats, T-shirts, etc. works fine for almost every event.
If we talk about colors, unless you profession is fashion and creative related, neutral colors are the best for men to look sharp and classy for professional headshots. Do not rush to have a wardrobe full of funky, bold, and loud colors. Instead of these, have some neutrals like blacks, whites, pastels, greys, etc.
If you want to add a hint or pop of some bold color, you can add a scarf in the pocket. Moreover, a funky T-shirt under a jacket always looks cool.
3.     Invest in good quality shoes
You may have some full-body shots taken during your photoshoot. So shoes are important too. Research says that most people notice others' shoes in their attire at the first sight. They have a great impact on your outfit. It is always wise to invest in good brands to have some basic shoes like boots, sneakers, loafers, etc.
4.     Accessorize your outfit nicely
Accessories instantly enhance the whole look of the outfit. Invest in an attractive watch, a chain, a bracelet, whatever you like. You can also have a good quality wallet and a pair of sunglasses.
5.     Take care of your hair and beard
If you are a beard or mustache person, take good care of that because it attracts several people and makes you look super sharp. Your hairstyle and haircut should be right on point as they add to your beauty and personality.
Final Word
In a nutshell, by following these simple tips, you can look elegant and sharp for your portrait or professional headshot session.