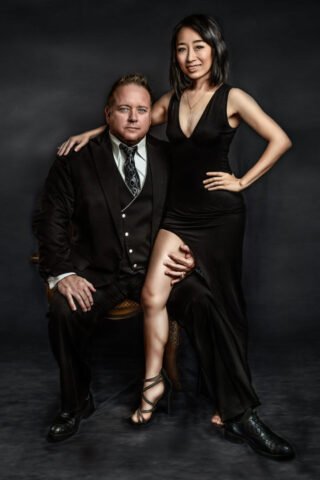 Whether it is a glamor portrait, resume/branding or model headshot, or styled portrait, we meet in person or via Zoom before sessions and discuss in details of what we are looking for in the photos, such as themes, wardrobe, hairstyle etc.. so that I can create a mood board to make sure we can bring your vision to life.
Portrait Sessions mainly take place in the studio, however, you can also choose to have photos taken outdoors, if weather permits.
Pose and face expression will be directed based on the story behind the photos that we are going to create.
One-location-one-outfit Session includes up to one hours of shooting time. All images are Fully Edited and Artistically Retouched. 
 **Please note that the editing and retouching of resume headshots will be slightly different from other portraits.
ADULT PORTRAITS
Session fee: $350
Images sold separately
Pre-session consultation and plan via email, zoom call or in person meeting to tailor your photoshoot;
One studio photo session for up to Two(2) people;*
Professional hair&make-up for One Adult or Two Children;
Direction and posing to make sure you get the best photos;
Images reveal and products ordering in studio or via Skype/Zoom.
*One person only for Headshot Sessions.
*$50 for additional per person for regular sessions, max. 5 people in one photo for studio session due to limited space.
*All images enhanced with signature retouching and editing sold separately, starting at $125. Average clients spend $1200 for collections;
Take advantage of the 0 interest in-house payment plans and Referral Credit Program.
WANT TO LEARN MORE?
Interested in a session? Or, just want to clarify a question you have? The form below is the best way to reach out, and I'll get you on the calendar, or get you some answers!
I work to respond to inquiries within 24 hours, so keep an eye on your inbox once you've sent your message.