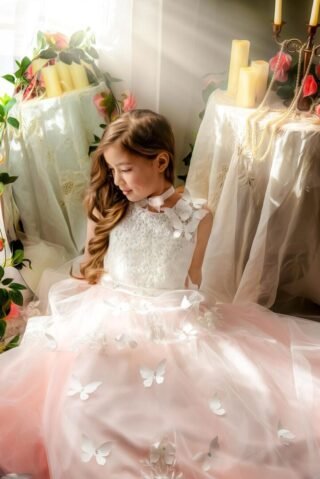 The moment when you become a parent, your heart beats for your children…
Whether they cry or they laugh, you do not want to miss a second in their life. You can not wait to see their bright future, yet you wish time could slow down; Because…
That baby wrapped in the blue and pink receiving blanket, smirking at you during her nap yesterday,  she's trying to walk in your shoes; soon she will be shopping with you at the mall like your BFF; that toddler ripped off his diaper and ran around in your kitchen the other day now can ride the bike on his own, tomorrow may be celebrating victory with his team in the stadium…
We can not slow time. We can not stop kids growing, but as a children portrait photographer, it would be my pleasure to be part of the journey and help you freeze their lovely and unforgettable moments, turn them into seraphic childhood portraits, so that you can "go back in time" and watch them grow up all over again!
With my signature editing and retouching, the portraitures may be a little different from your other traditional photos because the style will be more artistic. I recommend clients to dress up in formal or fashionable attires.
Portrait sessions mainly take place in an indoor studio setting in Poplar Bluff, MO.
These children portraits are not just photos, they are part of the journey of life, they have emotional impact.
Interested in a session? Or, just want to clarify a question you have? The form below is the best way to reach out. I'll get you some answers, or get you on the calendar!
I work to respond to inquiries within 24 hours, so please keep an eye on your inbox (and your spam/junk folder in case) once you've sent your message.