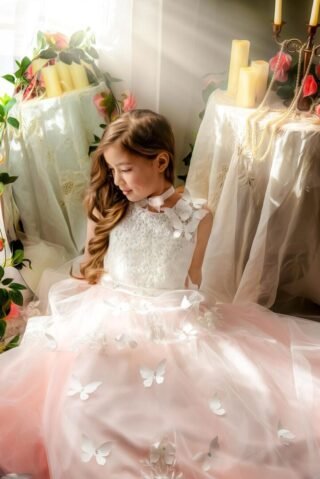 The moment when you become a parent, your heart beats for your children…
Whether they cry or they laugh, you do not want to miss a second in their life. You can not wait to see their bright future, yet you wish time could slow down; Because…
That baby wrapped in the blue and pink receiving blanket, smirking at you during her nap yesterday,  she's trying to walk in your shoes; soon she will be shopping with you at the mall like your BFF; that toddler ripped off his diaper and ran around in your kitchen the other day now can ride the bike on his own, tomorrow may be celebrating victory with his team in the stadium…
We can not slow time. We can not stop kids growing, but it would be my pleasure to be part of the journey and help you freeze their lovely and unforgettable moments, turn them into seraphic childhood portraits, so that you can "go back in time" and watch them grow up all over again!
With my signature editing and retouching, the photos may be a little different from your other traditional photos because the style will be more artistic. I recommend clients to dress up in formal or fashionable attires.
Portrait sessions mainly take place in my studio in Poplar Bluff, MO.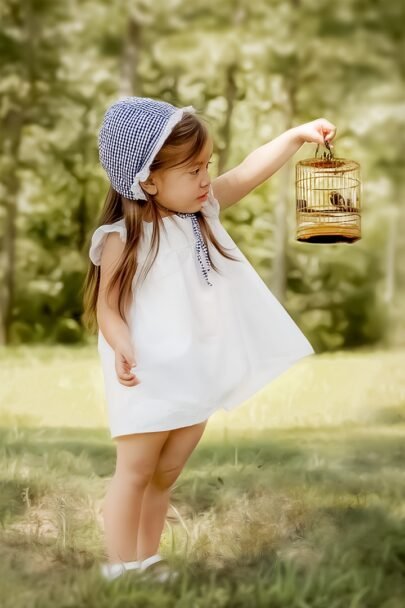 CHILDREN PORTRAITS
Session Fee $300
Images and print products sold separately
One-outfit-one-look session takes up to 45 minutes
Includes:
Pre-session consultation and plan via email, zoom call or in person meeting to tailor your photoshoot;
One studio photo session for up to Two(2) people;*
Direction and posing to make sure you get the best photos;
Images reveal and products ordering in studio or via Skype/Zoom.
*$50 for additional per person, max. 5 people in one photo for studio session due to limited space.
*All images enhanced with signature retouching and editing sold separately, starting at $125. Average clients spend $1200 for print collection;
Take advantage of the 0 interest in-house payment plans and Referral Credit Program.
Interested in a session or want to clarify some questions you have? The form below is the best way to reach out. I work to respond to inquiries within 24 hours, so keep an eye on your inbox once you've sent your message.