Classic Black and White Portrait
Individual Session | 20 Minutes | $245 /person
10% discount for siblings/family member
(Please contact when you book for 2 or more children)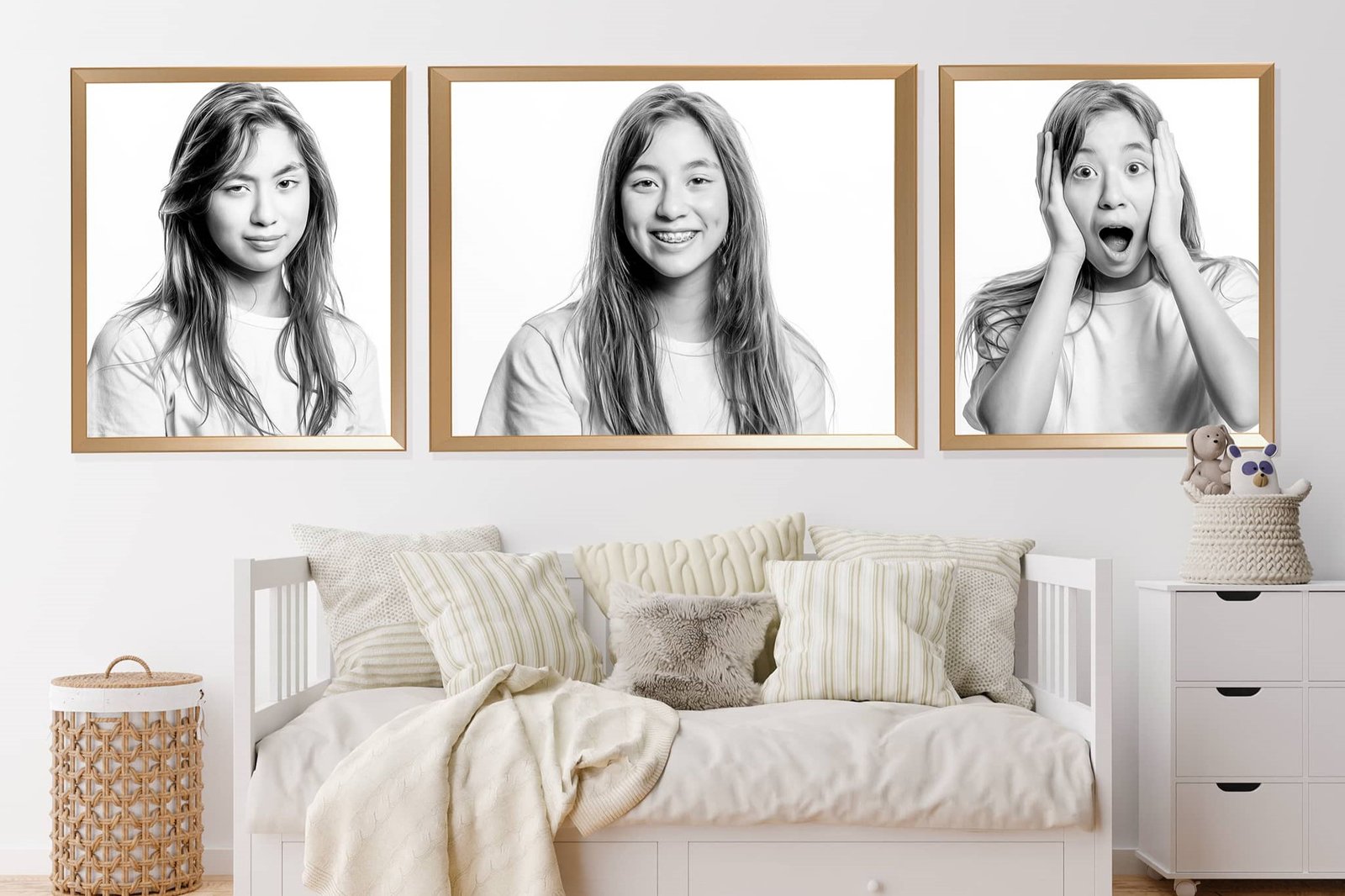 In your child's timeless black and white portrait, the innocence and purity of childhood shine through. You see their eyes wide with wonder, sparkling with curiosity; You see their smiles sweet and playful; You see their skin soft and glowing with the radiance of youth. Let's capture your kiddo's unique personality and spirit!
-Appx. 20 Images to choose from on set;
-4 high-res images of your choice;
-Additional image&products are available for purchase.
-Wear Plain WHITE or BLACK t-shirt;
-No ruffles, no logo, no graphics patterns;
-Clean hair and face.
-One Session Per Person;
-10% discount for siblings (session on the same day) 
-Group shot for siblings at the end of session.
p.s. A black and white children portrait is a classic choice for children's photography because it captures the essence of childhood in a different way from color photography. The soft contrast of light and shadow highlights the delicate features of a child's face, while the absence of color allows you to focus on the child's expression and emotions.