My daughter has been practicing Taekwondo since she was 4 years old, so I began to take photos of her progress since then. And that's how I started Martial Arts Photography–with my iPhone LOL, and Photoshop.
Years later when she began to compete in tournaments, I also began to take Martial Arts Photography more seriously.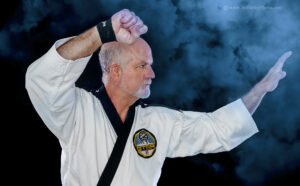 For the past few years, we've been in Black Belt Academy at least 3 days a week after school, my daughter has competed in, I don't know-I lost count, many tournaments and won a lot of medals. I'm with her everywhere, I even earned my Blue Belt… These experience definitely helps me better photograph martial arts.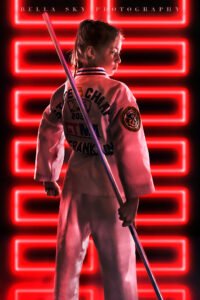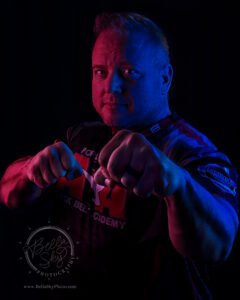 Myself grew up watching Bruce Lee, Jackie Chan and Jet Li action movie, which is also one of the reason I love photographing martial arts–This is my favorite self-portrait:
If you are practicing martial arts, Taekwondo, Karate, etc., book a creative session with me, you won't be disappointed: