Here are the top five frequently asked questions from my clients for their boudoir sessions:
1. Are you going to post the photos from my boudoir session online?
It depends.–Depends on whether I have your written consent or not.
Photographers own full copyright of the images we produce, HOWEVER, professional photographers will NOT and shall NOT share clients' photos without clients' permission. As a proud PPA(Professional Photographer of America) member, I do not post or share my clients' photos without their consent. Portrait, headshot, boudoir photos, NO, not unless my clients sign the Appearance Agreement. After the photo reveal and ordering session, I will have my clients go over their purchased images and sign the Appearance Agreement on WHICH images can be shared in public.
This Agreement is NOT required for any photo session with me unless it is a model call for promotional purposes. That said, if my clients don't sign the agreement, I don't share their photos, even though how beautiful those pictures are.
2. Can I do my own makeup and hair?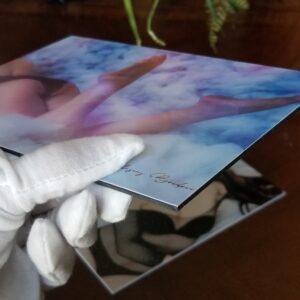 Boudoir session with me includes complimentary makeup and hair, and it's part of the experience. We consult with the professional makeup artists I work with before each session, to communicate the look that both client and photographer want, to ensure my clients look great on photos. Therefore, I highly recommend you take advantage of it and enjoy your pampered time.
3. Do I have to be naked for in my boudoir session?
Noooo. Boudoir is not all about naked. So far I have photographed these types of boudoir photos: 
A. A little skin e.g. lingerie, man's shirt, tshirt, night gown…
B. Implied nude e.g. bed sheet/hair/chair/props/camera angle covers all strategic areas to make it seem as if there is no clothing, but in reality there is.
C. Tastefully topless
D. Fine art nude, e.g. silhouettes, bodyscapes, etc.
E. Erotic
So, what is your comfort level for a boudoir shoot?  Do you want to be naked or not, it's totally up to you. 
4. Are you going to photoshop my photos?
Photoshop or Not? I always answer. Yes, I do.  Color correcting, blemish/spot removing, skin/wrinkles smoothing…and other things upon request with additional cost. I would photograph and photoshop every image to make the best of my subject in their pictures without putting their head to someone else body.
5. Do you offer payment plans?
Yes. Boudoir is a luxury experience, yet everyone deserves one. I offer up to 12 months, no interests payment plans to make this experience relavently affortable for all budget. Also, take advantage of the Referral Program to earn unlimited credit for your boudoir shoot.