Boudoir Photography in Missouri
Boudoir Photography has brought a revolution to the photography world. It is like a game changer steering clear of all the stereotypes. Boudoir photography has reached Missouri and the women are loving the transformation it gives.
The women of Missouri have gained heights of confidence with the boudoir photography. They have been experiencing life like never before, taking stances with bravery and coming out stronger to the world. All thanks to boudoir photography in Missouri.
How is Boudoir Photography in Missouri?
Boudoir has brought a new air of self esteem for women and has been making rounds in Missouri. Now you must be wondering how it helps women? Here is how: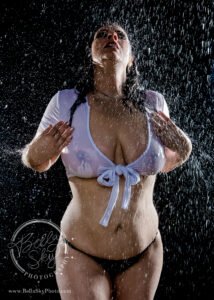 Women celebrate themselves
Women have been subjected to patriarchy since the last we remember. Boudoir photography is one way they can own themselves. The shoot is a breath of air for a better and stronger woman image.
Acceptance
A boudoir shoot helps women accept their bodies and their shape. The body is shy to accept. Body shaming and cultural stereotypes often bring women to the point. A boudoir shoot in Missouri would kick start women accepting themselves.
Unique Gift
Boudoir shoots are an innovative gift to your spouses. They are a memorable gift on a life's milestone. A boudoir shoot can help your spouse appreciate you just the way you are. It is also a good insight of your journey together.
Self Love
Boudoir is a way of expressing love for not only your partner but yourself too. Boudoir photography in Missouri can help females give attention to themselves and their femininity. This is something they tend to forget in their everyday life. So here they are at a boudoir session ready to love every inch of themselves.
After considering your wishes and expectations, boudoir photos will be a treasure forever.