Your photos are ready to reveal and order!!
How exciting! But…
`"What should I do with my boudoir photos?" you say.
A boudoir photoshoot and the photos that you get from it are nothing but a precious gift to yourselves. Or both you and your partner. Boudoir photos are bold with just the personality and the physical attractiveness of a person or a couple. And now some might have a question about what to do after you have got the boudoir photos in your hands.
I believe all my clients deserve the highest quality of their images, therefore, all my print products: keepsake prints, folio, poster prints are printed and made by the best photography print labs in the world that work exclusively with professional photographers. Folio prints and boxes are handcrafted and made in Europe.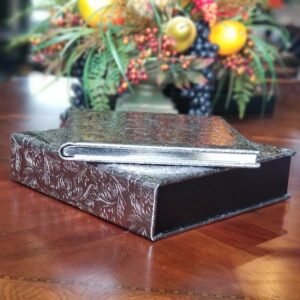 Besides the folio print and album, some other ways that you can use the boudoir photos to the fullest:
Large format prints or canvas of your boudoir photos
If you have quite some space inside your house, you can opt for getting a proper sized canvas print or paper print. Like the ones you see in the movies. Where the lead actor/actress has a large picture of him/her hanging behind the wall of the bed.
And by big, we do mean big. Almost covering the whole that it gets on.
Photoframe for your boudoir photos
It might seem that getting all of your boudoir photos in a frame are in different frames can cost a little. But to be honest, as much as the value of the memory and the value of those photos and the impact behind them goes, it's totally worth it people usually choose different source of frame for different sorts of photos.
The choice is totally in your hands you can easily select the frames that you would want and then frame the pictures one by one and hang them up in your bedroom or even you can create your own memory room if you want.
Digital memories of your boudoir photos
Some times, people store their valuable memories inside memory chips or hard drives. That is, of course, one of the best decisions. But the problem is that, such type of storage can also get harmed and all of the data inside can get lost with any sort of accidents. As such type of digital storage device rely too much on their hardware condition, it has risks of its own.
The best choice here is to purchase cloud storage from a trusted source such as google drive or Microsoft one drive and so on. You can get up to 1 TB of storage with really low amount of payment. That can help you a lot to store a lot of images with proper quality and also without the tension of getting those images damaged due to hardware malfunctions.
Conclusion
Boudoir Photos are private and also they are quite intimate in terms of personality and relationship showing in them first up but it is totally up to you how you are going to manage and how you are going to utilize these photos and the memories that you can cherish.
There are tons of different ideas maybe you can come up with five or ten at least yourself. Be creative, go on exploring.