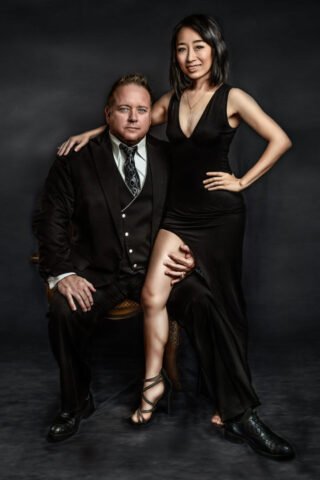 Whether it is a glamor portrait, corporate/branding or model headshot, or styled portrait, or fitness portrait, we meet in person, via phone call, Zoom call or email before sessions; we will discuss in details of what we are looking for in the photos, such as theme, wardrobe, hairstyle and makeup. In this way, I can create a mood board and make sure we bring your vision to life.
Adult Portrait Sessions mainly take place in an indoor studio setting. However, you can also choose to have your portraits taken in any safe outdoor environment.
Pose and face expression will be directed based on the story behind the portraitures that we are going to create.
Single location Adult Portrait Session includes up to one hours of shooting time. All final images are Fully Edited and Artistically Retouched. 
 **Please note that the editing and retouching of Professional Headshots (Branding headshots and modeling headshots) will be slightly different from other portraits.
Happy Headshot / Branding Clients Include:


WANT TO LEARN MORE?
Interested in a session? Or, just want to clarify a question you have? The form below is the best way to reach out. I'll get you some answers, or get you on the calendar!
I work to respond to inquiries within 24 hours, so please keep an eye on your inbox (and your spam/junk folder in case) once you've sent your message.